www.wrington.net





Wrington Website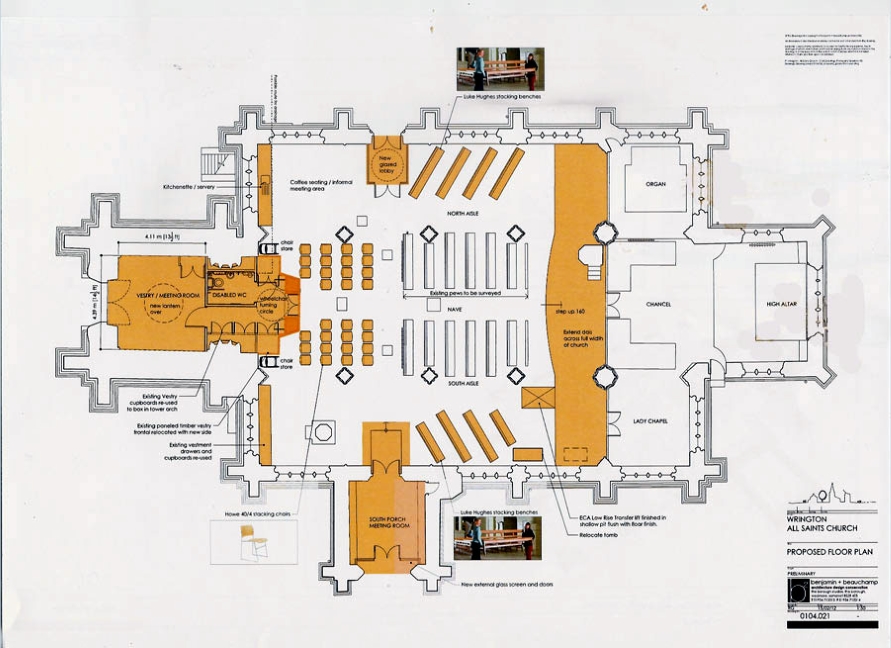 You can start stop, pause the recording using these controls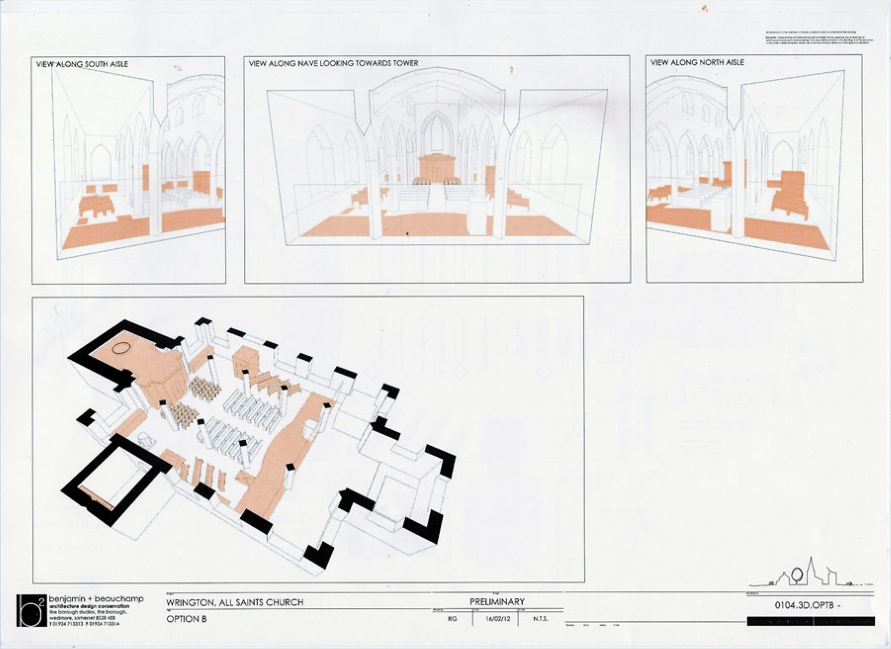 click to enlarge
click to enlarge

click to enlarge

click to enlarge
John Beauchamp, the architect for All Saints' church architect, presents his outline plans for the re-ordering of the church interior, which
include the provision of an enlarged area of the chancel step, the replacement of some pews by stackable chairs/benches, a servery, the
conversion of the south porch and part of the present vestry into separate rooms, a disabled loo in the other part, the bringing forward of
the vestry screen into the nave, and the provision of an interior lobby for the north door.
John Beauchamp then answered a series of questions, which are listed below in the order in which they were asked. Click on the audio
player below to hear his answers.
1 Use of the Reading Room; 2 church lighting; 3 chairs; 4 size of turning circle required by wheelchair users; 5 alternative sitings for loo;
6 removal of back pews; 7 comparative seating capacity of pews/chairs/benches; 8 alternative use of chancel and Lady Chapel areas;
9 removal of north/south aisle pews; 10 the decision-making process; 11 how building in the vestry will affect view of west window;
12 impact of removing pews on the heating; 13 potential impact on style of worship of physical reordering; 14 process for reaching final
decisions; 15 impact on swallows of closing off south porch; 16 use of Reading Room loo; 17 scrap value/alternative use of removed pews;
18 propriety of loos inside church.
click to start ^