www.wrington.net




Wrington Cricket Club Sponsored Cycle Trip to Lords – from the Recreation Ground to HQ – Grassroots cricket
from the very base of the cricketing pyramid to the very top. Six Wringtonians (Phil Parker, Andy Robinson, Mick
Edmunds, Roger Owen, Jake Buckley, Lewis Yule) undertook the journey to raise money for the provision of
sight screens. Approximately £1200 was raised.
We started at the Rec and followed the cyclepath from Backwell Farleigh through Long Ashton village and
Ashton Court and through Bristol and on to the Bath cycleway which starts at Temple Quay. There is a cycleroute
through Bristol via the former Rowland site near Ashton Court, under the Cumberland Basin and via Cumberland
Road cyclepath ....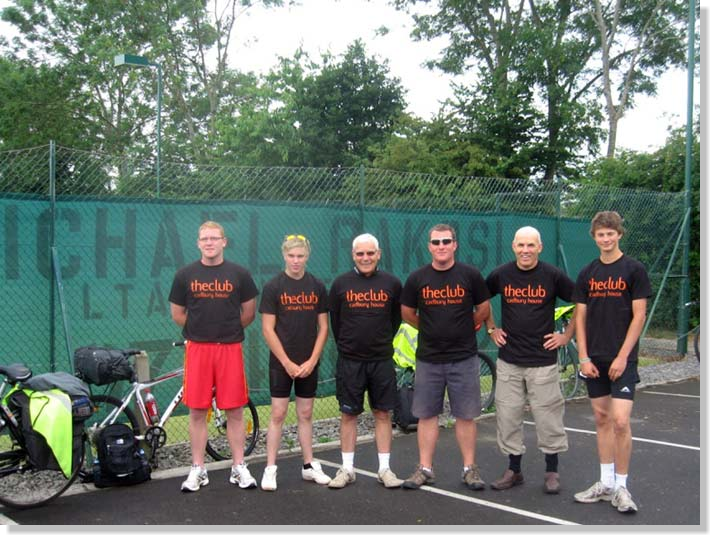 Click thumbnail to enlarge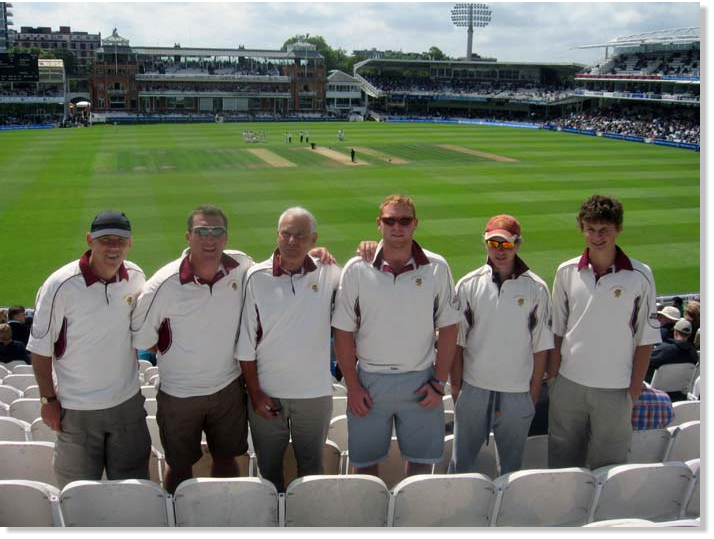 At Devizes we entered the pubquiz, and with a wide demographic that overed all bases managed to come first
and raise more cash for the cause without being pitchforked out of town by the locals.
On the Tuesday the weather turned. We tried to follow the towpath which ran out very quickly after Devizes.
Having lost the cycletrack we continued off-piste in the rain and up and down hills ...
We followed the National Cycle Route all the way to Kingston. A very scenic route up through the
woods and lanes ...
Home via the train to Yatton in the evening storm that brought a tree down by Cadbury and closed the road
but back in the Golden Lion soaking wet but all safe and well at 10pm for a night cap. Perfect end to a great
adventure! Total journey length of 180 miles. Thank you very much to everyone that supported the
endeavour. We hope that you will see the results next season.






The following day in the rain we made it to the ground to enjoy
day 3 of Australia v Pakistan, high up in the Edrich Stand.
Great seats, great tickets courtesy of Giles Clarke to whom we
are grateful, and safe secure parking for our bikes and luggage.