Click thumbnail to enlarge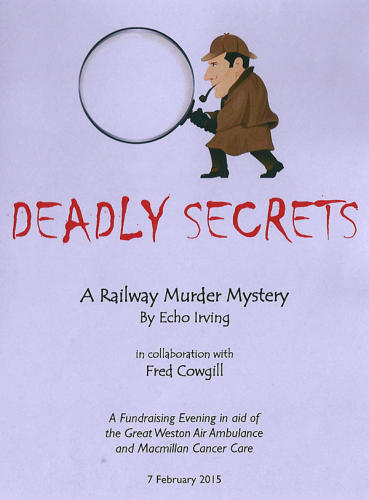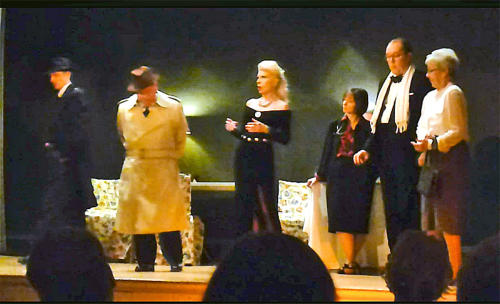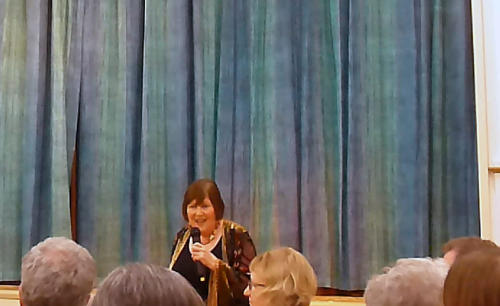 First performed for the West Somerset Railway, this piece,
written by Echo Irving with Fred Cowgill, was performed in
Wrington Memorial Hall, in collaboration with All Saints'
Charities Committee, to raise funds for the Great Western
Air Ambulance service, and Macmillan Cancer Care.
All Saints' Charities Committee served a sumptuous 4-course dinner, and the three sections of the play took place in between the courses.
There was a bar staffed by the Drama Club, a raffle, and an auction, conducted as the evening's finale by John Ledbury, for a weekend to
be spent in the Cornish cottage of Fiona and Andrew Densham. The evening is believed to have raised well over £2,000.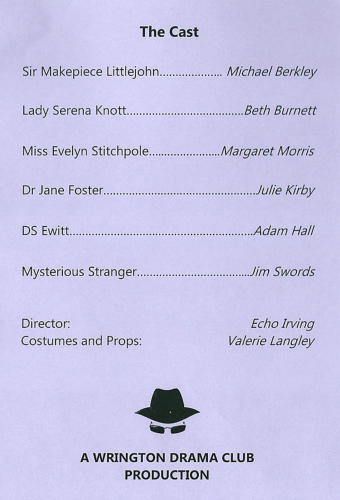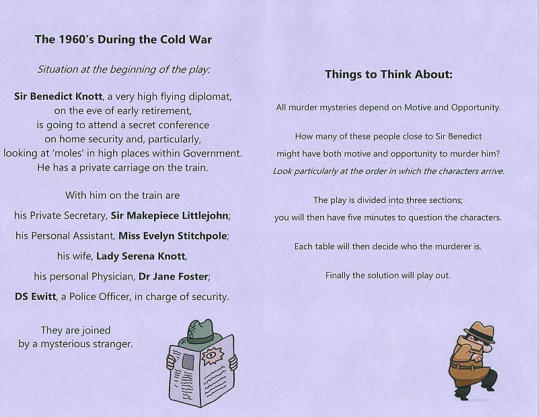 After the three scenes had been played out, the cast circulated around the hall to
answer questions which would assist the 'teams' sitting at the tables to decide who
was guilty of the murder. The names of the teams coming up with the correct verdict
were drawn from a hat and as splendid prize awarded.